Industry Socket & Plug
Date:2015/12/25 15:30:13 Visits:Times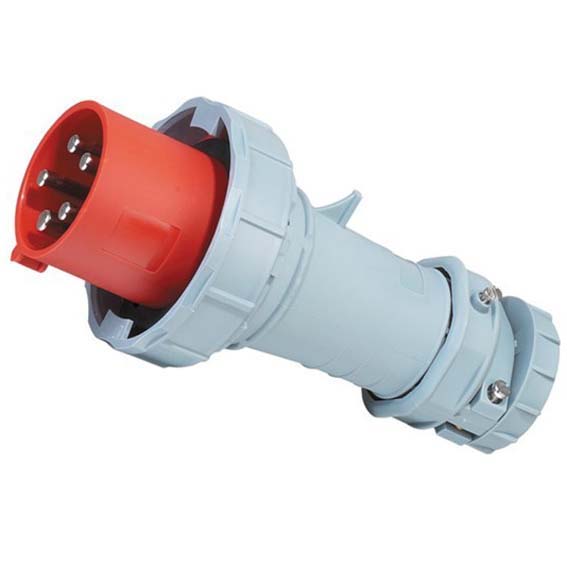 SABO Industrial Plug and Socket model complete, advanced technology, beautiful appearance, convenient use, high level of protection, high safety and reliability, it is suitable for electric power, metallurgy, cement, petrochemical, transportation, construction, food, machinery and other industries a variety of indoor and outdoor distribution places.
1.Execution Standard
-GB11918-2001,GB11919-2001
-IEC60309-1,IEC60309-2
2.Technical Parameters
-Ambient temperature:-30℃ ~ +60℃,Highest:+ 80℃;
-Rated voltage:20V~25V、40V~50V、100V~130V、 200V~250V、380V~415V、480V~500V、600V~ 690V;
-rated frequency:50/60Hz、100Hz、300Hz、300-500Hz;
-rated current:16A、32A、63A、125A、200A、250A、400A;
-Pole:2P、2P+PE、3P+PE、3P+N+PE;
-Point:2h、3h、4h、5h、6h、7h、8h、9h、10h、11h;
-Protection level:IP44、IP67
3.Product Characteristic
1)Structure Characteristic
- Installation method: the Ming Dynasty, the dark, and the mobile;
- Protection device: without protective device, with a miniature circuit breaker, a fuse;
- Interlocking device: not with interlocking, with mechanical interlocking, with electrical interlocking;
- Safety transformer: no transformer, transformer;
2)Manufacturing Characteristics
- Insulation part is made of flame retardant, corrosion resistance, impact resistance, non halogen engineering plastic material, and the self extinguishing temperature is not less than 850;
- Sealing ring is made of mold injection molding and foaming process;
- Bolt, ground contact plug spring meet the safety design principle of first contact, after detachment;
- With patented "buckle" device, can quickly open and fasten the plug or socket, without screws, save 50% time compared with the traditional product line;
- The "dial wheel" device with the patent right, without the need to lock the window of the screws, to ensure that the product has excellent sealing performance;
- HD heavy load series products, the use of special engineering materials, with high strength and excellent stability, especially suitable for heavy machinery industry (rolling, blast furnace, mining, steel plant) and chemical petrochemical industry (garbage disposal equipment, transformer, offshore equipment) and airports, ports, docks, etc.;
4. Model Selection:
Model selection: according to the installation mode of plug socket, voltage, frequency, current, point, pole number, protection level and other parameters. (please refer to the product manual).
A:no!
Next:no!