Ultrathin Relay
Date:2015/12/25 16:39:43 Visits:Times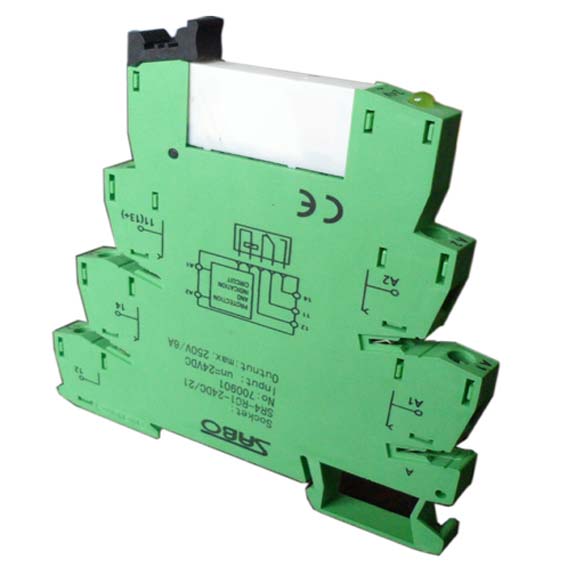 SABO Ultrathin Relay assembly is a 6.2mm, a complete set of assembled ultra-thin relay, which is composed of a terminal type base and a plug - in - switch contact. The relay has an electromagnetic relay and a solid state relay, which can be combined respectively.
1.Product Advantages:
-The Insert tab for bridge potential distribution
-There is a screw connection and spring wiring technology, and the same size
-Have output and input interface
2.Voltage Range:
From 5V to 230V (12V, 24V, 5V, 36V, 110V, 230V, 48V) the input voltage range, in accordance with the needs of a variety of industrial applications.
3.Input side protection circuit:
1 state indicator light, 1 continued flow diode and anti false polarity protection diode, and built in module.
4.Product Characteristic:
-IP67 protection level
-Environmental protection, contact material does not contain cadmium
-Gold plated contacts for small switch loads
-Safe isolation, EN DIN 50178 (VDE0160)
-4 kVrms coil and contact side of electrical insulation.
The clip is firmly fixed by the fixed relay. When the relay is old, no need to disconnect the connection, you can eject the relay plug, so that the replacement becomes fast and economic.
A:no!
Next:no!